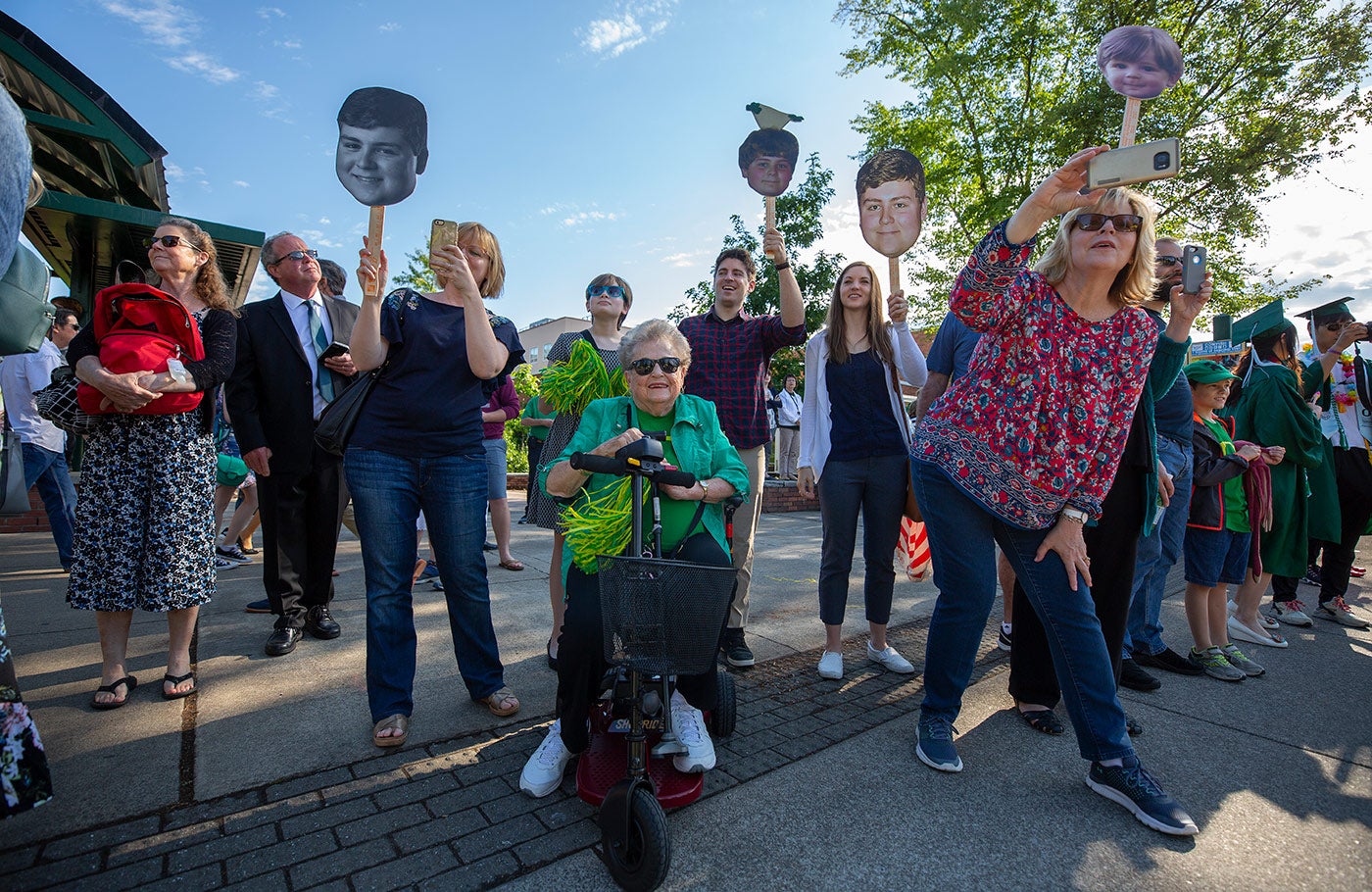 Let's Connect!
There are many opportunities for you to connect with the university! Our on-campus events throughout the year are designed to provide opportunities for you to visit with your student and stay connected to the campus community.
Our partners in Athletics have extended the parent/family discount for the remaining two games at Autzen stadium. Just click the button below and enter promo code:  22FBFALLFAMILY.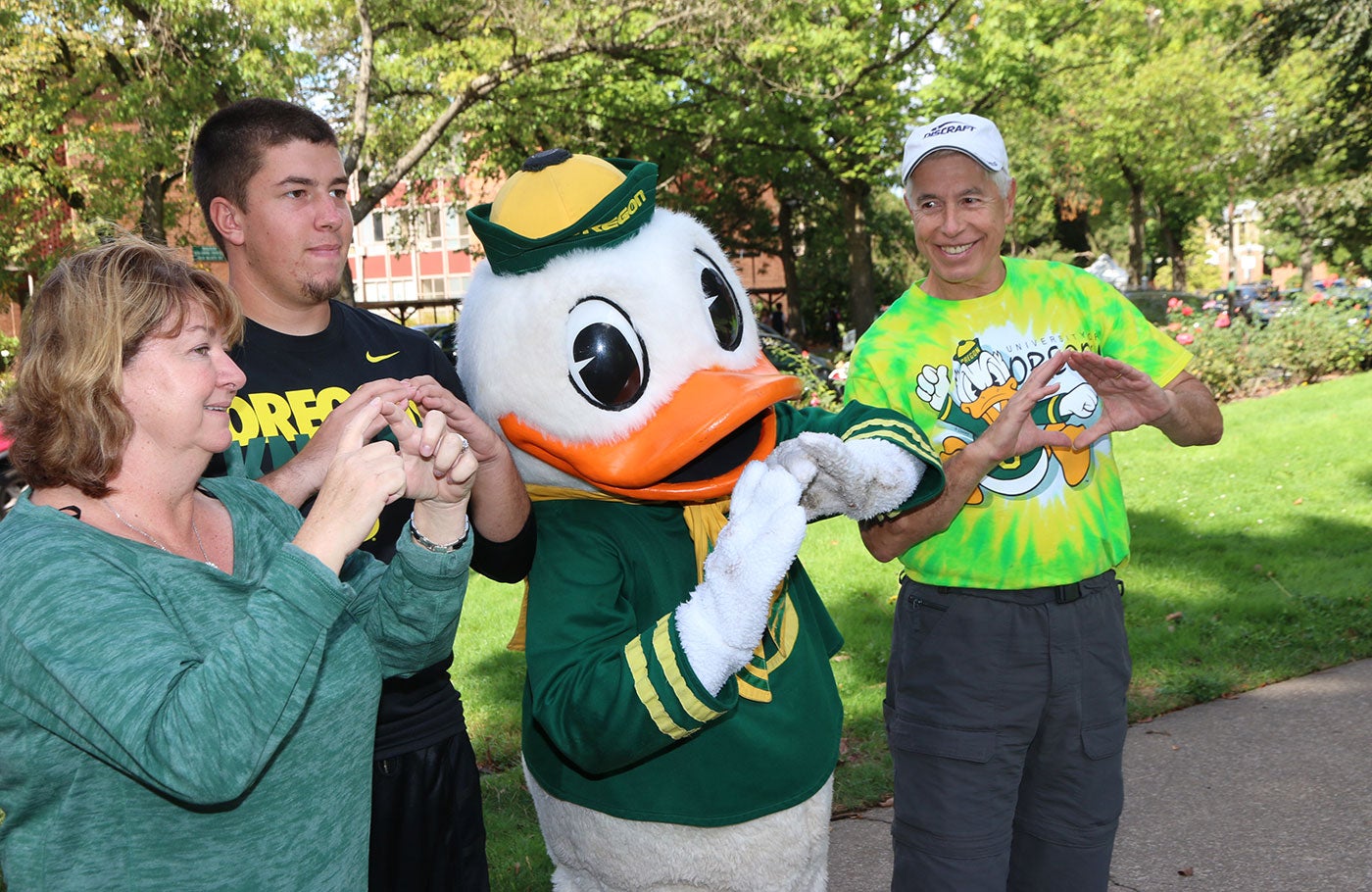 Week of Welcome
Week of Welcome occurs each year at the beginning of fall term, with programming designed to further orient our incoming new students and their families to the University of Oregon campus and community. Parent and Family Programs hosts two events surrounding move-in to provide support and community to families as they make the transition to the university.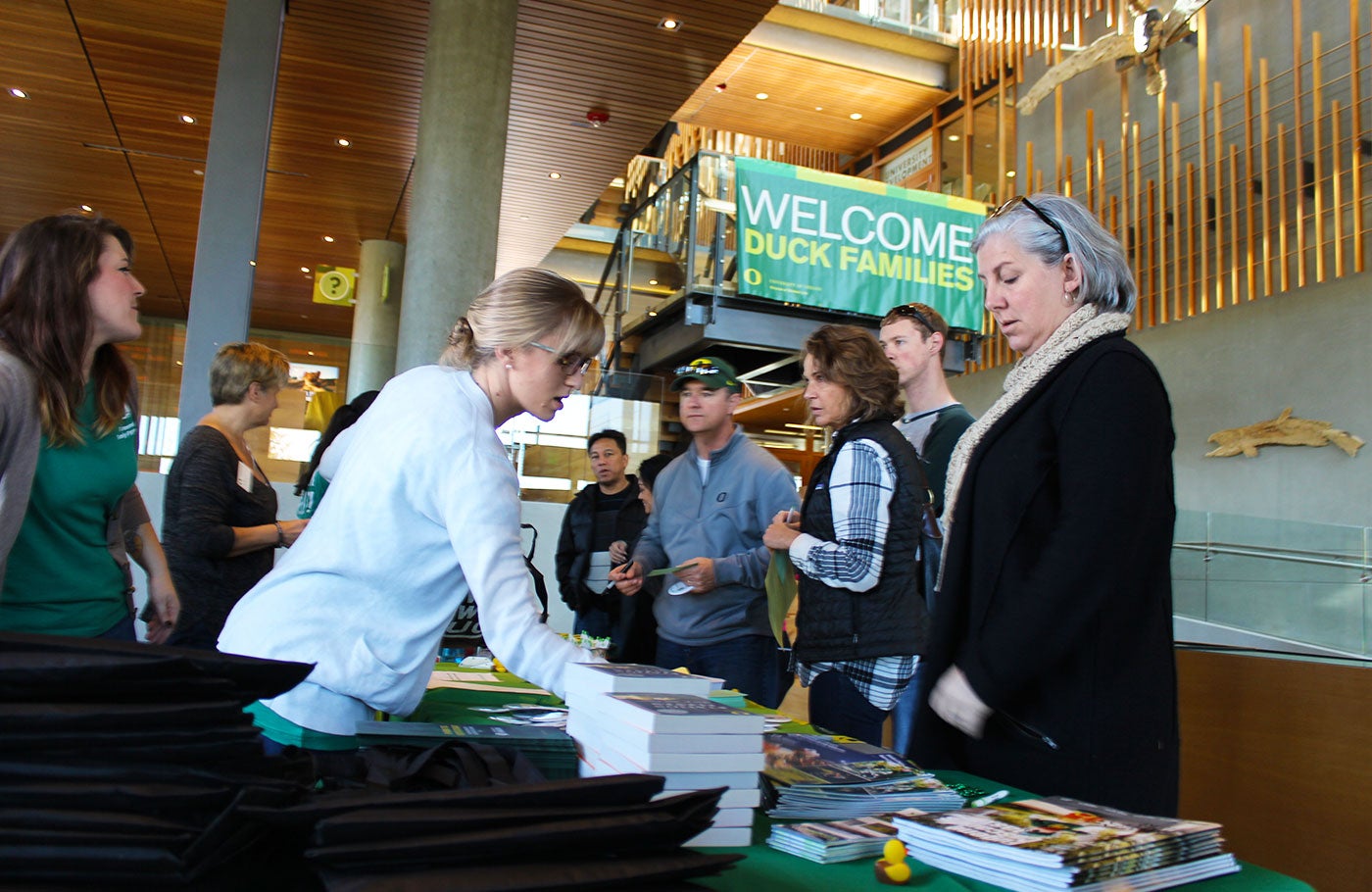 Family Weekends
Parent and Family Programs plans two family weekends a year so that you can visit your Ducks during the academic year. These family weekends often coincide with athletic and large campus events, such as Homecoming. Each weekend combines structured activities and free time to create a memorable and fun experience!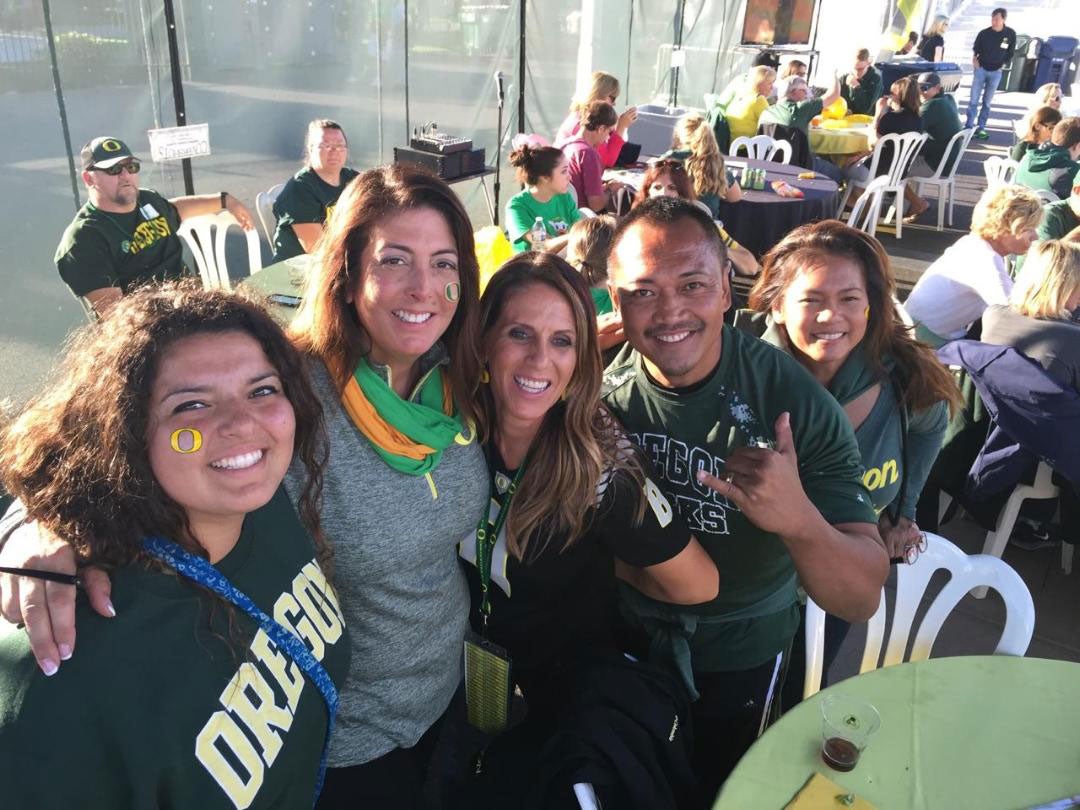 Regional Events
Our regional events are organized and hosted by the Parent and Family Association Regional Representatives. These events bring the Duck community together throughout the country. Events often include student send-offs, Duck athletic event watch parties, care package parties, networking events, and service opportunities. Celebrate being a Duck wherever you are!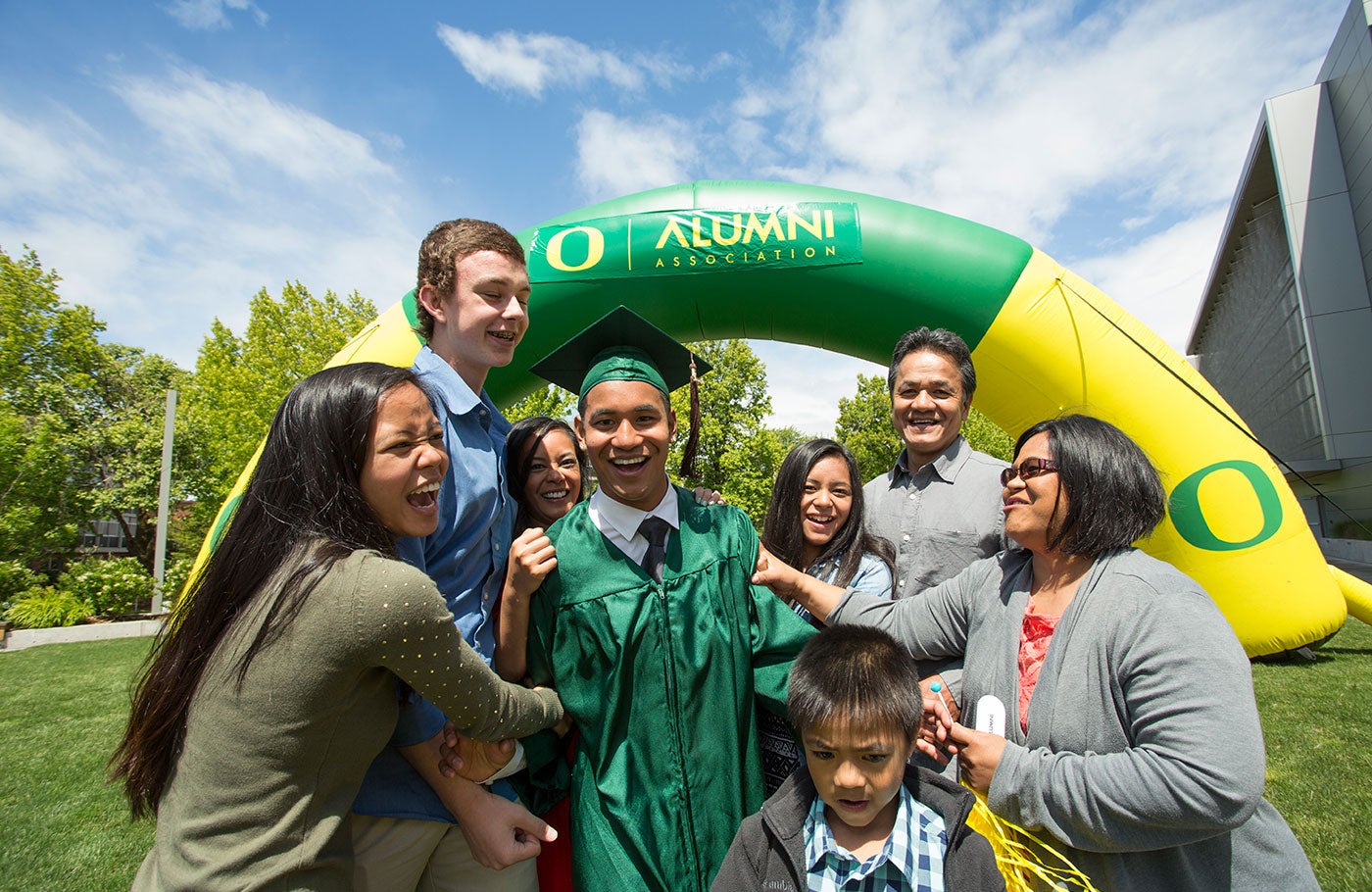 Commencement
The University offers an official Commencement Ceremony each spring. Commencement is a time for all of us to come together and celebrate the success of our students. The entire campus recognizes the scholarship of students and investment of families as we welcome another class into the ranks of Duck alumni. This day marks a huge accomplishment and transition in the lives of our students, we hope you can join us!